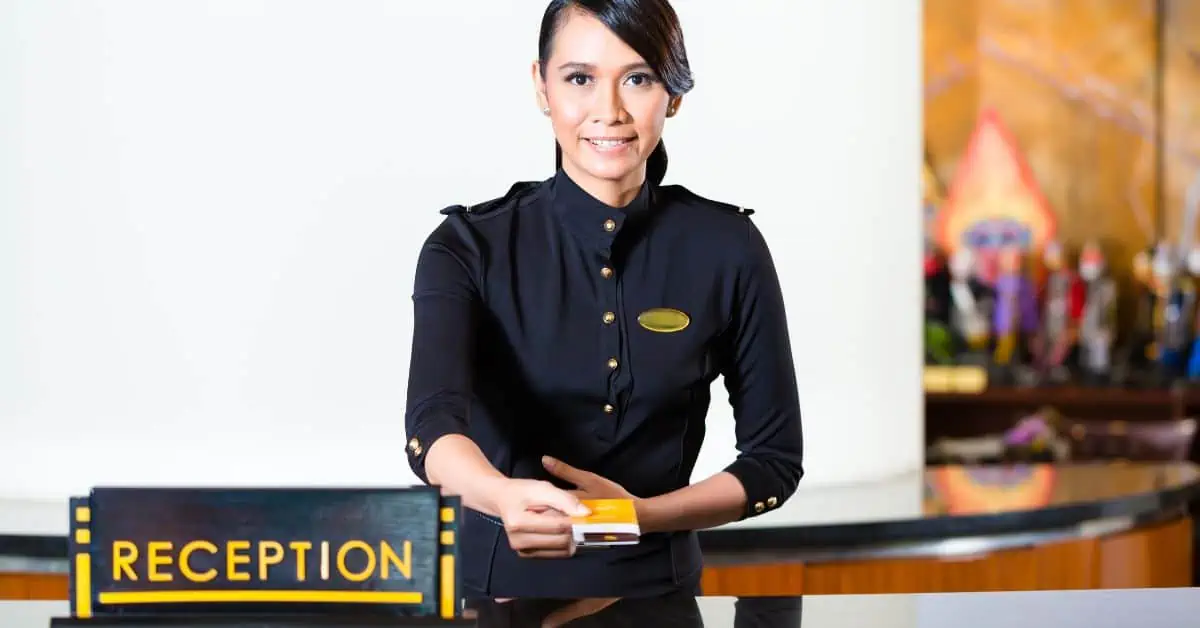 The well-known Financial Services industry offers Receptionist jobs in Dubai on an urgent basis. The location of the job is Dubai (UAE). The company offers full-time permanent jobs for both males and females. However, people are able to attend to customers, answering phone calls & messages efficiently. Moreover, candidates are able to work in a fast-paced environment, attention to detail & perform repetitive tasks in a timely manner. Therefore, people who are willing to apply must bring their updated documents;
The role of a receptionist in a financial services company in Dubai is crucial in creating the first impression and maintaining smooth operations. Beyond traditional tasks such as answering phones and greeting visitors, a receptionist in this environment must have exceptional organizational skills to manage high volumes of calls, emails, and inquiries. In addition, they are often expected to coordinate meeting schedules amidst various time zones, necessitating strong time management abilities and attention to detail.
Furthermore, a receptionist at a financial services company plays an integral part in upholding the company's professional image by ensuring that the lobby area and common spaces are always neat and well-maintained. They may also be tasked with managing visitor access protocols relevant to data security compliance within the finance industry. Thus, it is evident that the role of a receptionist transcends beyond traditional administrative duties when working for a reputable financial services firm in Dubai.
Ads By Google
Job Requirements:
The candidates shall possess;
Having a high school education
1 to 2 years of working experience in the same field
Answering calls guide customers
Adding & assigning leads as required
Good communication skills are required in English language
Effective interpersonal skills
Organizing files for billing, customer, and client records
Wages:
2500 to 3000 AED per month
& weekly working hours are 40 to 50 hours
See more details of Office Assistant Required for Dubai
Facilities:
Accommodation
Overtime
Medical
Insurance
Transport
How to apply:
However, interested applicants shall apply for Receptionist jobs in Dubai. Also, attach relevant certificates, experiences, educational testimonials & updated CV;
Email: [email protected]
Call: 0523941520
Disclaimer: Please note that onlinelatestjob.com is not offering jobs. we collect these job information from different sources and publish it on our website for our users. Thanks
Ads By Google