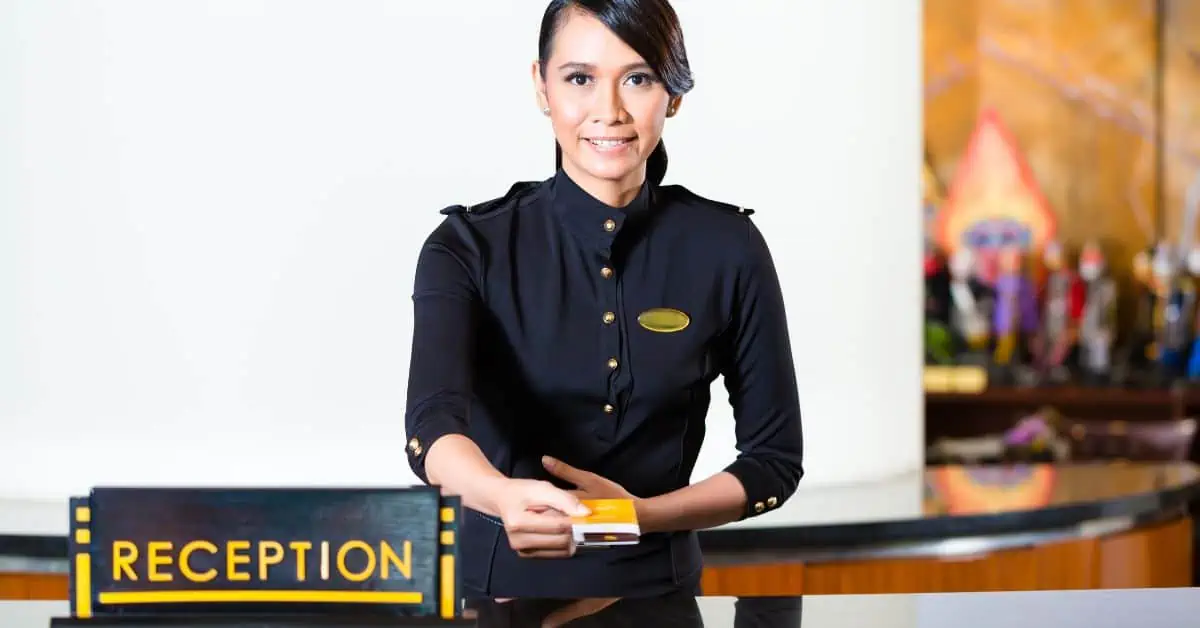 The well-known Restaurant industry offers Receptionist jobs in Dubai on an urgent basis. The location of the job is Dubai (UAE). The company offering full-time permanent jobs for both male and female are allowed. However, people are able to attend to customers, answering phone calls & messages efficiently. Moreover, candidates are able to work in a fast-paced environment, attention to detail & perform repetitive tasks in a timely manner. Therefore, people who are willing to apply must bring their updated documents;
As a restaurant receptionist, you are the first person that customers interact with when they enter the establishment. As such, it is important to have a variety of skills and responsibilities to ensure that each customer feels welcome and taken care of during their visit.
Some of the key job responsibilities for a restaurant receptionist include greeting customers as they arrive, answering any questions they may have about menu items or seating arrangements, and taking reservations over the phone or in-person. Additionally, receptionists may be responsible for managing any waitlists or coordinating with servers to ensure that tables are turned over efficiently.
In order to be successful in this role, it is also important for restaurant receptionists to possess certain skills. Strong communication skills are essential for interacting with customers and addressing any concerns they may have. Receptionists should also be organized and detail-oriented in order to keep track of reservations and manage tables effectively.
Job Requirements:
The candidates shall possess;
Having high school education
1 to 2 years of working experience in same field
Answering calls guide costumers
Adding & assigning leads as required
Good communication skills are required in English language
Effective interpersonal skills
Organizing files for billing, customer and client records
Wages:
3500 to 4000 AED per month
& weekly working hours are 40 to 50 hours
See more details of Office Assistant Required for Dubai
Facilities:
Accommodation
Overtime
Medical
Insurance
Transport
How to apply:
However, interested applicants shall apply for Receptionist jobs in Dubai. Also, attach relevant certificates, experiences, educational testimonials & updated CV;
Email:  [email protected]
Disclaimer:  Please note that onlinelatestjob.com is not offering jobs. we collect these job information from different sources and publish it on our website for our users. Thanks