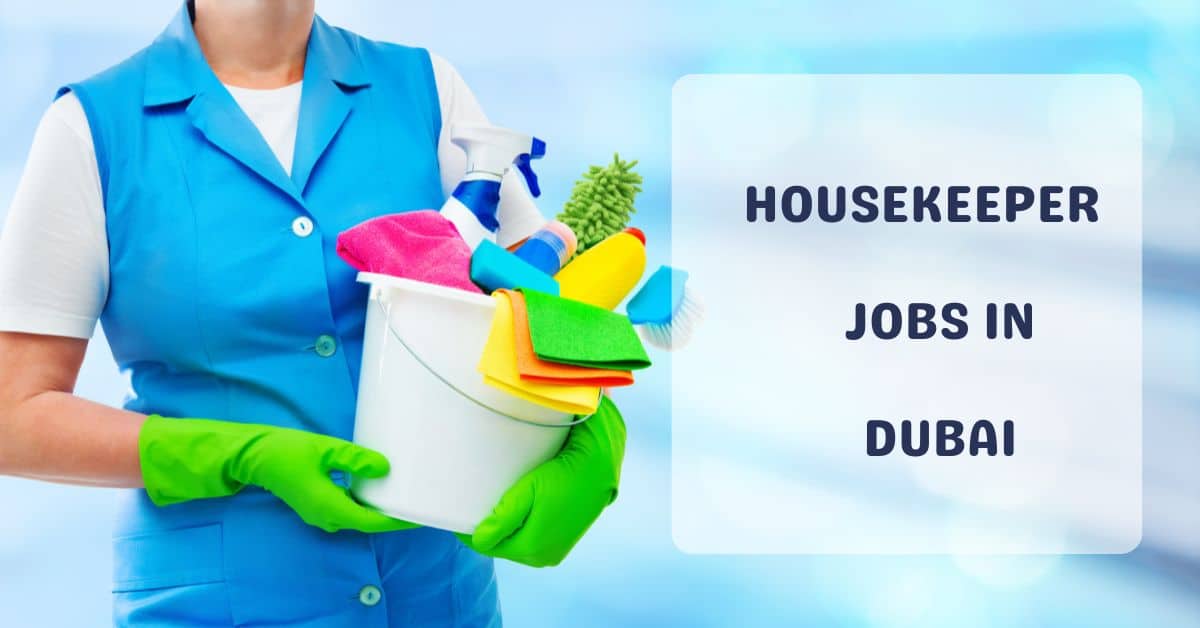 The reputable company is hiring for Housekeeper Jobs in Dubai on an immediate basis. The company offers full-time permanent job vacancies for males and females. However, candidates are willing to work in UAE and able to work in a fast-paced environment.
One crucial aspect of a housekeeper's role in Dubai is cultural sensitivity. As a melting pot of different cultures and backgrounds, Dubai mandates that housekeepers adhere to cultural practices when performing their duties. This may include respecting religious beliefs by ensuring that sensitive objects or areas are not disturbed during cleaning.
Job Requirements:
Candidates may possess;
Ads By Google
Must have a high school diploma.
1 to 2 years of experience as a housekeeper.
Housekeepers need to be physically fit to handle the demands of cleaning, which may involve lifting, bending, and standing for extended periods.
Attention to detail is crucial for maintaining high cleaning standards.
Effective time management skills to complete tasks efficiently.
Familiarity with various cleaning products, their proper use, and safety measures.
Basic communication skills for interacting with clients, and understanding their specific cleaning needs.
Wages:
The company gives 3000 to 3,500 AED per month
& weekly working hours are 40 to 50 hours
See also about Room Service Attendant Needed In Dubai
Facilities:
The company provides the following facilities;
Accommodation
Commission & Insurance
Medical
Overtime
Transport
How to apply:
Interested applicants should apply for Housekeeper Jobs in Dubai. Also, attach related certificates, experiences, and fresh pictures with the latest CVs;
Email: [email protected]
Contact No: 0509893813
Disclaimer: Please note that onlinelatestjob.com is not offering jobs. we collect this job information from different sources and publish it on our website for our users. Thanks
Ads By Google