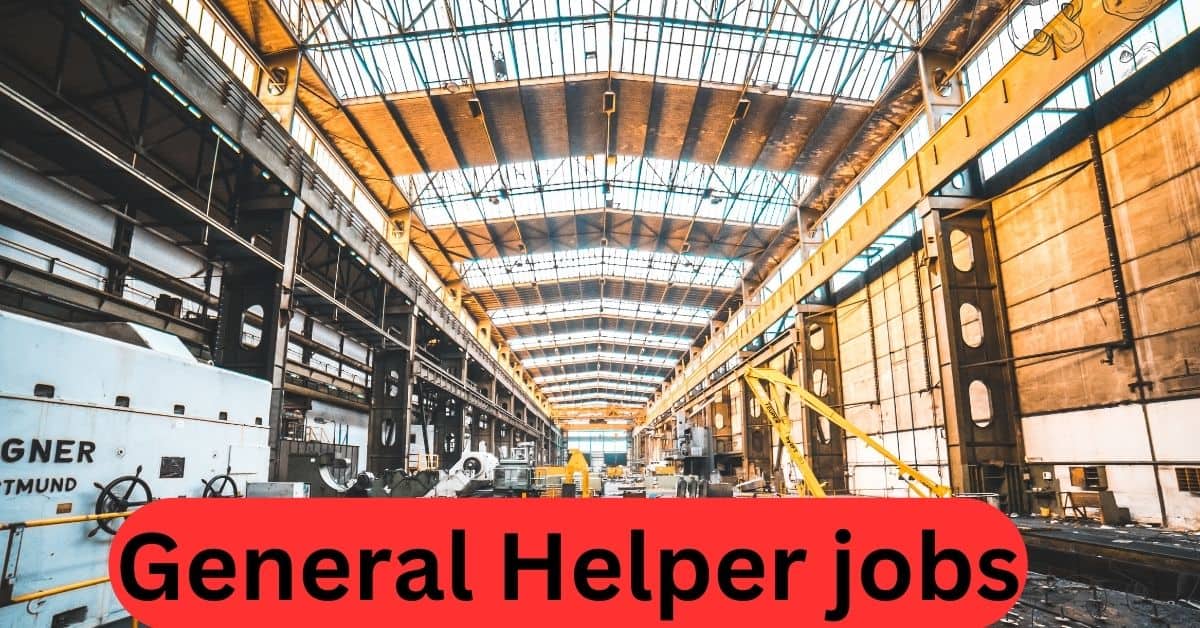 The well-reputed Industry Shipping wants General Helper needed for UAE on an immediate basis. The location of the job is  27th street, Dubai (UAE). The company offering full-time job vacancies for male candidates only, females are not allowed to apply for these positions. Moreover, the company facilitates its employees for many aspects and tries to give more flexibility & relaxation. Furthermore, the people having good experience to manage store items & maintain all related items in proper sequence would be preferable for these vacancies. Therefore, the hiring of new employees is open nowadays so don't miss the opportunity.
If you're on the lookout for a General Helper job in Dubai, one of the most important things to note are the common job responsibilities that come with it. Here are some general guidelines and tasks that you can expect when working as a General Helper in Dubai.
Firstly, you will be responsible for providing assistance to different departments within an organization or business. This could include helping out with office administration duties, customer service requests and other ad hoc tasks that may arise during the course of daily operations. You will need to be able to multitask and work well under pressure in order to succeed in this role.
Secondly, as a General Helper your primary responsibility is ensuring that all areas of the workplace are kept clean, organized and safe at all times. This means being comfortable working with cleaning equipment such as vacuum cleaners, brooms and mops among others.
Ads By Google
Job Requirements:
The candidates must have;
At least a high school diploma is required
Having 1-2 years of working experience in the same field
Should have knowledge of working with different trade persons
Must be ready to be the part of loading and unloading works
Candidate can ready to join us immediately
Good communication skills are required in the English language
Wages:
The company gives 2000 to 2500 AED per month
& weekly working hours are approximately 40 hours
See further details of Driver For Transportation Company in Dubai
Facilities:
Company provides;
Accommodation
Overtime
Medical
Transportation
How to apply:
However, interested people will apply for General Helper Needed for UAE. Furthermore, attach all relevant testimonials & experiences with the latest CVs;
Email: [email protected]
WhatsApp: 0563048352
Disclaimer: Please note that onlinelatestjob.com is not offering jobs. we collect this job information from different sources and publish it on our website for our users. Thanks
Ads By Google